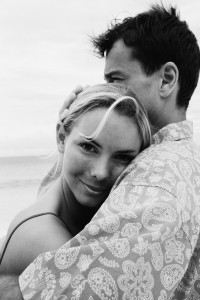 Anytime is a good time for intimacy. Try mixing it up and being intimate at a different time each day for a week! Intimacy can only be experienced in the present moment. These moments can be part of a one-minute intimacy break or an hour-long lovemaking session. Find the time, make the time, take the time… to be intimate with one another.
1. In the Morning
Wake up to your lover's hands gently caressing you.
2. In the Afternoon
Delightfully enjoy the sunlight draping your bodies.
3. In the Evening
Instead of watching television, look at each other. Instead of washing dishes, wash each other.
4. In the Middle of the Night
Was that a dream or did we ride among the stars together?
5.Before Dinner
Automatic oven-timers are a handy invention!
6.During Dinner
Feeding one another, by hand, as a tantric practice, what fun!
7.After Dinner
Delicious dessert!
8. When You're Feeling Sad
Intimacy, like singing the blues, opens your soul to its intrinsic joy.
9. When You're Feeling Lonely
Expand into intimacy, instead of contracting into separation.
10. When You're Feeling Happy
Let the good energy take you to great places, together!
Diana Daffner, with her husband Richard, leads "Intimacy Retreats" for couples and provides coaching in sexual intimacy as a spiritual path. The Daffners are the authors of Tantric Sex for Busy Couples: How to Deepen Your Passion in Just Ten Minutes a Day. They originated the Tantra Tai Chi™ program, a partnered movement practice to enhance intimacy in body, heart and soul.